Owner & Project Manager, Tom Gallagher, began his construction career 32 years ago, in the field placing concrete and working as a carpenter. Since then he has worked on many types of projects including; hotels, office buildings, high rise residential, single family residential, parking structures, industrial and high-tech facilities. Tom graduated from Washington State University in 1990 and has a Bachelor of Science in Construction Management with a minor in business.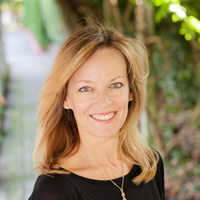 Interior Designer, Leanne Gallagher, graduated from the University of Washington in 1988 and began her construction career with a small commercial general contractor in the Seattle area. Leanne's focus at Gallagher Co. is managing the design of specific projects and using her traditional interior design talents to produce many of the interiors shown in the pages of this website. Leanne has the ability to literally take you by the hand as you design your dream home.
Project Manager, Jay Nygaard, began his construction career 22 years ago learning from very talented carpenters on a variety of ground up projects.  Since learning the industry, he has focused on building custom high-end residential and light commercial projects.  Jay has collaborated with many architects, clients, and designers throughout the years, making even the most challenging projects successful.  Jay graduated from University of Washington in Industrial Engineering in 2003 and has lived on Mercer Island since 2012.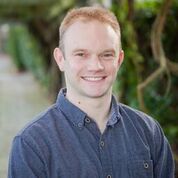 Assistant Project Manager, Christian Johnson, grew up on Mercer Island and is excited to live and work in the hometown he loves.  A graduate of Gonzaga University with a BA in Finance & Marketing, with additional Construction Management certification from the University of Washington, Christian utilizes his extensive organizational skills and knowledge to bring value to each project, ensuring jobs runs on time and on budget. 
Accounting Manager, Robin Farrish, has targeted her financial skills specifically towards real estate development & construction for the past 20 years.  She has a passion for the industry and enjoys working with the wide variety of people & processes it encompasses.  Robin graduated from Utah Valley University with a BA in Accounting and moved to Mercer Island in 2013.
Senior Superintendent, John Kaelin, has been building homes for over 40 years and with Gallagher Co. for five of those.  Like Tom, John is also a WSU grad, who most often oversees our most challenging specialty and waterfront projects.  He particularly enjoys the interaction with each client and seeing their project from start to finish.  John loves this business!  
Superintendent, Dan Garman, has been building homes since 1996.  For the past 10 years he's worked exclusively on high-end, custom homes primarily on Mercer Island, and brings a wealth of experience and knowledge to the challenges specific to our unique area.  Dan graduated from Washington State University with a BA in Business.
Superintendent, Carl Berg, graduated from Claremont Mckenna College 1990 with a degree in philosophy. He grew up in the trades, as his father was a general contractor.  He first honed his skills as a master carpenter for 15 years, and has driven projects for the past five years as a superintendent. He enjoys working with clients, and making their dream projects a reality.
Superintendent, grew up in Bellevue, and has been working in residential construction for over 40 years specializing in custom homes.  His expertise is demonstrated in completing punch-lists in the final few days of construction as well as mentoring our labor crews in the field.   
We're always looking for great people to join the Gallagher Co. team!