Owner & Project Manager, Tom Gallagher, began his construction career 32 years ago, in the field placing concrete and working as a carpenter. Since then he has worked on many types of projects including; hotels, office buildings, high rise residential, single family residential, parking structures, industrial and high-tech facilities. Tom graduated from Washington State University in 1990 and has a Bachelor of Science in Construction Management with a minor in business.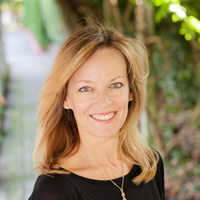 Leanne Gallagher, graduated from the University of Washington in 1988 and began her construction career with a small commercial general contractor in the Seattle area. As a founding partner at Gallagher Co., Leanne's focus was managing the interior design of specific key projects. Using her traditional design talents she has produced many of the interiors shown on the pages of this website and given Gallagher Co. it's signature look. 
Senior Project Manager, Jay Nygaard, began his construction career 22 years ago learning from very talented carpenters on a variety of ground up projects.  Since learning the industry, he has focused on building custom high-end residential and light commercial projects.  Jay has collaborated with many architects, clients, and designers throughout the years, making even the most challenging projects successful.  Jay graduated from University of Washington in Industrial Engineering in 2003 and has lived on Mercer Island since 2012.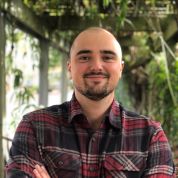 Asst. Project Manager, Connor Atkinson, got his first taste of the construction industry 12 years ago as a laborer for a residential remodeler, and has since worked a wide variety of construction projects in the Pacific Northwest area. He graduated from Western Washington University in 2016 with an undergraduate degree in Natural Resource Management and received a Certificate in Construction Management from the University of Washington in 2019. With three years of construction management experience, Connor loves bringing value to the community by building and restoring beautiful Pacific Northwest homes. He approaches each project with an eagerness to learn as well as to deliver an awesome experience and finished product to our clients."
Asst. Project Manager, Gabrielle Palazzolo, spent six years as a project manager in the commercial construction industry before making the switch to residential and joining our team.  She has strong experience managing teams in the field, as well as working with architects and engineers to execute projects in an organized and timely fashion.  She has a passion for growth and enjoys taking on challenges.  Gaby graduated from the University of Nevada in Civil Engineering and has been in the PNW since 2017.
Accounting Manager, Robin Farrish, has targeted her financial skills specifically towards real estate development & construction for the past 20 years.  She has a passion for the industry and enjoys working with the wide variety of people & processes it encompasses.  Robin graduated from Utah Valley University with a BS in Accounting and moved to Mercer Island in 2013. 
Senior Superintendent, John Kaelin, has been building homes for over 40 years and with Gallagher Co. for seven of those.  Like Tom, John is also a WSU grad, who most often oversees our most challenging specialty and waterfront projects.  He particularly enjoys the interaction with each client and seeing their project from start to finish.  John loves this business!  
Lead Superintendent, Jason Cruze, found his passion and path in life after building a wooden sailboat in high school. He began his professional career in 1998 in commercial construction, then shifted to residential building in 2000. He spent several years running a woodshop specializing in tug boats with yacht-like interiors, tuning his passion for craftsmanship and fine details. He came back to residential construction in 2008 and has been building high-end custom homes ever since.  Jason has the highest level of respect for the tradespeople he works with and manages .  His ability to collaborate with these skilled trade teams, often digging into complex and unique details, is demonstrated with a superior finished project.  He truly loves building "homes" for his clients where he know they'll be making memories with their families.  When not at work, Jason loves spending time with his own family, boating and scuba diving. 
Superintendent, Dan Garman, has been building homes since 1996.  For the past 15 years he's worked exclusively on high-end,  primarily waterfront front, and brings a wealth of experience and knowledge to the challenges specific to our unique area.  Dan graduated from Washington State University with a BA in Business.
Superintendent, Peter Belouskas, grew up in Bellevue, and has been working in residential construction for over 40 years specializing in custom homes.  His expertise is demonstrated in completing punch-lists in the final few days of construction as well as mentoring our labor crews in the field. 
Superintendent, Keith Crowe, has been building homes for decades and is an expert at managing timelines, subcontractors, and delivering beautiful projects on time.  Prior to joining our team full-time, he owned and operated his own construction company. 
Superintendent, Nat Taylor, has expertise in both residential and commercial construction acquired over the past two decades in both the Bay Area and the Pacific Northwest. He attended UC Santa Cruz earning a degree in Business Management & Economics.  Combined with his bags-on building experience, Nat has the ability to steer a project from start to finish with ease. Nat enjoys bringing the master craftsmen and professional project management team together to come up with innovative solutions to any challenge. In his free time Nat enjoys anything to do with boats or water -- frozen or thawed.
Lead Carpenter, Carl Berg, graduated from Claremont Mckenna College 1990 with a degree in philosophy. He grew up in the trades, as his father was a general contractor.  He first honed his skills as a master carpenter for 20 years. He also has several years experience directing projects as a superintendent, but prefers to work hands in construction crafting beautiful homes.
Currently Hiring Experienced Superintendent, Carpenters & Laborers!